Mrs. K.R. June 2020
"From the research came things that had not been observed before and gave me insight."
About ten years ago, I developed an acute, severe bladder infection. After a course of antibiotics, the inflammation was gone, but the pain remained. A few months later, I was diagnosed with an overactive pelvic floor.
......
Six years ago, I went to F-act for a comprehensive consultation. Fetske was all ears, very supportive and understanding. Extensive examination followed. I was very impressed with the expert and thorough approach. Research revealed things that had not been identified before and gave me more insight.
........
And every time I need advice again, I contact Fetske and she supports where she can. She is very enthusiastic and her mission is clear: to help people with pelvic floor problems from an interdisciplinary perspective. She is constantly engaged in research, knowledge exchange and education on an international level. As a result, she is aware of different treatments and methodologies; not only within her field, but also adjacent fields (urology, gastrointestinal liver, gynecology). She has a very large network and can therefore refer to expert specialists.
.........
In a few months - after several specialist examinations - I will go to F-Act for the 2nd time for a comprehensive examination. I am confident that together we will again arrive at a tailor-made multidisciplinary plan of action, so that I can respond flexibly to the changing situation and focus as much as possible on a meaningful and enjoyable life, despite the pain. Because the pains and additional discomforts are there, but thanks to mindfulness practice, lots of walking, enjoying nature and all the beauty in my life, not to mention the support of Fetske, I manage - by trial and error - to deal with them.
C.T. November 2020
Expert and Involved
In late October 2020, after a few months of waiting, I joined F-ACT Pelvic Pain Clinic for a 3-day all-in-one program.
I have been suffering from very erratic and disturbing pains in my pelvic floor since January 2020. Several specialists, except for some overstraining in the pelvic floor muscles, could not find a clear medical cause. Eventually I discovered the book "A Headache in the Pelvis" by David Wise and Rodney Anderson. This work greatly inspired and motivated me to start working on my symptoms according to the protocol described herein. However, it is very difficult to start doing this on my own. I needed a specialist who could help me to get me further on the right track. This is how I came to Fetske Hogen Esch and her team.
My treatment was provided by Fetske and Branca; two warm, committed and very knowledgeable professionals. I quickly felt at ease and confident in their competence. They are very broadly oriented in their field and thus can draw from a wide range of current views and treatment approaches. Although I thought I had already learned a lot about my body and my symptoms, another world has opened up for me. The sessions were very informative and inspiring and have given me more direction toward the ultimate resolution of the problem.
I don't believe there is an instant panacea to get rid of my chronic pelvic pain. And I think that's true for most people. Often the symptoms have a long genesis of misuse of muscles and possibly a fall or accident. Also psychological factors usually play - also in my case - an important role in the cause of the pain. And thus also in the treatment. A broad overall approach is therefore necessary for a long-term and disciplined self-treatment that slowly brings more light at the end of the tunnel. Fetske and Branca could clearly show me all aspects of the treatment of pelvic pain and teach and support you excellently in this. Moreover, they have an extensive professional network for the right additional or follow-up treatments, if needed.
Because I was already a bit in the right direction myself prior to the treatment and the fact that I am already familiar with a number of psychological exercises from my own profession, I could suffice with a 3-day program. For people for whom everything is new, I would recommend going for a more extensive program.
At this moment, shortly after the treatment, I obviously cannot say anything yet about the effects (Later I will be happy to come with an update). As I said, ultimately the trick is to (learn to) treat myself - Fetske and Branca have taught me how to do that - but that takes time. However, I am very optimistic about this and with some patience and perseverance, I am convinced that it is possible to make considerable strides in dealing with and reducing the pain.
Pascale, Belgium
"These people are an example of how one approaches a patient and handles a situation."
After a search of 2 1/2 years with various doctors, professors, physiotherapists, for my still unresolved problem, I find through the website the pelvic pain clinic in the Netherlands. After the comments, you have to learn to live with it and it's between your ears, surgeries and various medications, I send a mail and am invited for a consultation. A very warm welcome, a lot of compassion, an in-depth conversation and an extensive examination lead to a determination of the problem and an appointment with a specialist in Belgium, who can address and hopefully solve my problem. With renewed courage, I can move forward. These people are an example of how to approach a patient and handle a situation. A big thank you for everything and I will recommend you 100%.
Pascale, February 2021
David 45 years, July 2022
"She truly is a Sherlock Holmes when a diagnosis has to be made."
For some time now I have visited Fetske on and off for treatment for difficult and persistent pelvic floor pains. Fetske is extremely knowledgeable and experienced in her field of expertise. Her commitment and expertise is world class and just unmatched anywhere else in Europe. I highly recommend anyone suffering from hard to pinpoint or treat complaints in this area to visit her for help and guidance. She is persistent, supportive and totally focused on finding out what's wrong and how this should be corrected. Treatment at the clinic, with the help of her associates including the also very trusted Branca, is excellent. Her extensive network of other specialized physiotherapists, urologists, gynecologists, gastroenterologists and pain specialists ensures that if she cant figure it out by herself she will not rest until the best have reviewed your case or have treated you through her referral. Aside from that she is warm, empathic and a good laugh. Over time I have come to see her more as a trusted friend in need than a therapist. As I am a medical specialist myself I recognize that this clinic delivers what you would like any clinic to offer, but almost all lack, a high standard non quitting unrelenting care in a warm and friendly setting. She will go the extra mile for you and Fetske's clinic is very warmly recommended.
Ger
"My anesthesiologist recommended me F-act Pelvic Pain Clinic and has remained involved in the treatment"
In September 2016, I fell hard on my seat during a cycling race. X-rays were taken at the hospital the next day; no bone fractures could be seen. Still, I could not sit without pain for months, and I visited several experts: physical therapists, an osteopath and an acupuncturist. Three nerve blocks were put in the hospital against the pain. But after a year and a half, I was still searching for the right help. On the advice of an anesthesiologist at my hospital, I came to Fetske. Her knowledgeable diagnosis and positive, motivating attitude gave me the courage and confidence that things would work out. Based on her diagnosis and in consultation with my anesthesiologist, a new nerve block was put in place. Shortly thereafter, she started massaging away the adhesions that were in and under my skin. I was also given exercises to do at home. After three months of intensive treatment and exercise, I was almost pain free. I am cycling again and I am glad that I was treated very professionally and quickly by Fetske.
July 2018
Wilhelm Tigerstedt
"I felt that they really cared about me and wanted to help me."
"I traveled from Finland to F-act Pelvic Pain Clinic to treat CPPS that I had suffered from for almost 5 years. Before I found Fetske and her clinic I had for several years tried to find an answer to my problems and why I was having them. For several years I had extensive medical research done by top doctors and physiotherapist, including the prostate, bladder and pelvic area with no findings.
I really had no expectations when I walked in to Fetske's clinic the first time.
Talking to her I quickly realized that she really knows what she is talking about and that she has a lot of experience treating chronic pelvic pain in male patients. I was at the clinic for 3 days and she really looked at my problem form a new perspective, focusing on the whole body and not just specific organs and areas like all other treatments before. Everything was really professional and I felt that they really cared about me and wanted to help me.
I also had treatment from Branca who is pelvic physiotherapist there. She put together an exercise program that I can do after the treatment at home to maintain all the work that had been done.
I really can't recommend this clinic enough and I am so happy that I went there and got treated."
May 2019
Dr. Marijke Slieker-ten Hove, pelvic physiotherapist and general director of the ProFundum Pelvic Center in Dordrecht
"We are happy with the good cooperation"
F-act Pelvic Pain Clinic is a special initiative of Fetske Hogen Esch, who focuses like no other on the group of patients with chronic pelvic pain. Where we are at a loss, Fetske's search has only begun. And it turns out that in many cases there are still insights, there are still additional diagnostics that ensure she can help patients further.
Thanks to years of experience, Fetske is many steps ahead of the troops and teaches us as pelvic physiotherapists, as well as medical specialists, to look for the cause of the pain before moving on to the chapter "learning to live with it. The experience and additional depth in education worldwide definitely benefit her work, her colleagues and especially her patients. We are delighted with the fine cooperation!
May 2019
F.G.
"It is not something that can be fixed in one or two weeks."
"In 2010, I was living a very stressful life and had suffered a small trauma. Along with me going from my twenties into my thirties, wanting to still have my six-pack and therefore always tensioning my stomach muscles. The result was that my pelvic muscles completely tensioned. But I didn't know that, I thought I had a prostate infection or even worse. The doctors gave me antibiotics for weeks and nothing helped. I went back to the doctor, but he said my prostate was fine and I had no problems, that I shouldn't worry so much. At that point I couldn't even sit any longer than 5 minutes before I would feel terrible pain in my pelvic area. Every night when I got home I needed to take a warm bath to relax a bit.
After searching the internet profoundly, I found Fetske and her F-act Pelvic Pain Clinic. She told me the pain came from my too tight pelvic floor muscles and that there was a solution to make them less tight. I started the therapy with Fetske and she taught me how to do a self-treatment on my pelvic floor and surrounding muscles as well.
It is not something that can be fixed in one or two weeks, but after working hard for 2-3 years to get it better, I am more or less 90-95% pain free. I am more than thankful for Fetske giving me my pain free life back and I am grateful forever!"
Rio de Janeiro, July 2015.
Jan van Geilswijk
"My surgeon referred me. And I am very happy about that"
"For years I had been in pain. Treatments at a regular pelvic floor physiotherapist had no results at all. At one point I was referred by a surgeon to F-act Pelvic Pain Clinic in Enkhuizen. There they thoroughly examined my complaint in an expert and professional manner. I call the treatments successful and successful.
My complaint was addressed physically and psychologically. I recommend anyone who is in order with pain complaints in the pelvic floor area to make an appointment at F-act Pelvic Pain Clinic. And I wish them much success with their practice."
Ans, woman 62 years old, July 2022
I came away with peace of mind.
I had complaints of pain in lower abdomen upper leg muscles and back pain for a long time.I ran from doctor to doctor gynecologist urologist.orthopedist. You name it. I wanted a good diagnosis before injections or maybe surgery was advised.I ended up at Fetske Hogen's pelvic pain clinic. After a nice welcome I got a good examination from Fetske. Abdomen bladder pelvis were well examined and a good examination of my bones muscles and tendons. They listened well to your story and took time for you. In the end I got a good explanation which I am happy with. I will now follow good therapy which the clinic is also connected to. I can recommend Fetske Hogen to any woman with long term complaints. I came away from there with peace of mind. Fetske and the team Thank you again.
Ms. S
"I just feel like the stool has to turn a corner"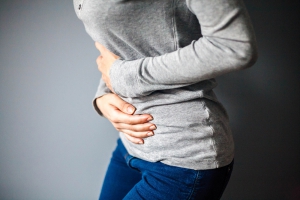 Mrs. S. is 50 years old, works in a clothing store, and for the past year she has been experiencing increasing pain in the lower abdomen, groin and upper legs. The symptoms have developed gradually and she cannot explain where it comes from. During the pregnancies (she has two now grown children), she suffered a lot from "pelvic instability," and her lower back also often suffered during menstruation. Due to the menopause, her belly is a bit more bulky and she has applied herself to tighten her belly properly at least during work.
Besides the pain symptoms, which are very annoying, she has noticed that she has to urinate more often. She needs to go quite often, but when she does urinate, the amount is relatively small. When coughing and sneezing, she has urine leakage and holding up the urine is also very difficult. It also takes more effort to pass stools. "I just feel like the stool has to turn a corner or I don't get rid of it all at once," she says. Making love is painful, so she prefers to avoid that. Her job is busy, she works 4 days and her boss is demanding.
She very much wants to be able to function pain-free again and not have to run to the bathroom every so often.
Nelly Grutter
"After three years, finally a positive sound"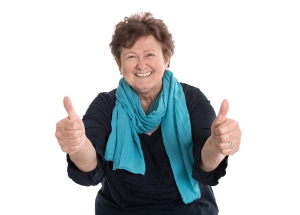 "I am glad I ended up at F-act Pelvic Pain Clinic. Ms. Hogen Esch immediately sensed where the pain was. When she said, "I will do my best to help you get rid of the pain," I did shed a tear. I had been in pain day in and day out for 3 years and no one could help me. It made me tired and despondent and I preferred to be at home. Your world does get small. Fortunately, things are going in the right direction now. I'm not there yet and it will take some time, but every day I think: how glad I am that I ended up at F-act Pelvic Pain Clinic."
Mr. and Mrs. G.
"How nice it is to be understood."
I want to thank you, but especially Fetske, very much for the way I (we) have been treated with you. It felt right away. So ordinary, so discreet, so listening but above all an understanding ear! A big thumbs up for the way you treat people! I have never felt so at ease within the care sector. I am so glad that it has a name and that I now have a ray of hope in the darkness. It is soooo nice to be understood.
THANK YOU GUYS!!!"
Sarah
"Very nice that there is space and attention to my emotions and insecurities."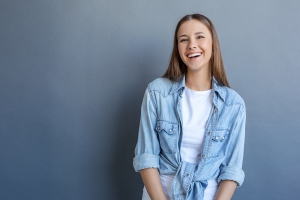 "F-act Pelvic Pain Clinic is a place where I was welcomed with great warmth. Whereas previous pelvic physical therapy sometimes felt a bit rushed and impersonal to me, at F-act there was a lot of room for personal attention and advice. I felt like I was really being listened to. In a time of much pain and uncertainty, this was of great value to me. Not only the physical complaints were looked at, but there was also room and attention for the psychological and emotional piece. I experienced this as very pleasant. Because of Fetske I feel supported and strengthened in my process and in the search for recovery. She gives expert advice tailored to my needs, but is also open to my own input and encourages me to listen to my own feelings. I am grateful to have found F-act Pelvic Pain Clinic and its staff!"
September 2018
Carla
"I do most of the treatment myself now."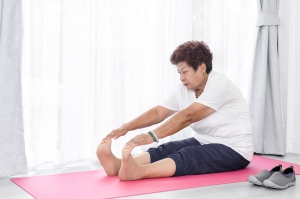 "I was in a lot of pain. I went to the gynecologist, had therapies, went to the pain clinic, had dry needling, again therapy ... then my therapist Arija gave me the tip to go to F-act Pelvic Pain Clinic. There I ended up with Fetske and I was very happy with that. Because she listened, was understanding and very kind. She quickly found the cause and I started treatment. I do it myself for a large part, with the exercises that Fetske and her colleagues taught me. I'm not there yet but there is progress.
I recommend to anyone who has had pelvic floor pain for a long time: go to the F-act Pelvic Pain Clinic.
If I had known of their existence earlier, I would not have had to walk with pain for 3 years.
Thank you so much."
January 2018
Renee, woman 30 years old
"She is very involved and has a large network of urologists, gynecologists and other doctors and providers."
Pelvic Pain Clinic in Enkhuizen is a very professional and good pelvic floor clinic. In particular, Fetske is a very experienced pelvic physiotherapist with enormous expertise. Fetske helped me a number of years ago with pelvic floor complaints. Recently due to a curettage I came back to Fetske with complaints in the pelvic area. She has done very good research and comes with good advice. She is very involved and has a large network of urologists, gynecologists and other doctors and social workers. I recommend Fetske more than 100%. Despite the fact that I do not live nearby, I gladly drive more than 1.5 hours to Enkhuizen for it.
A very satisfied patient
"With this diagnosis, my own specialist was able to move on."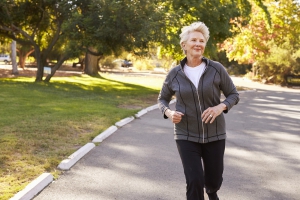 "Early this year I came to Fetske and her team at F-act Pelvic Pain Clinic. This after nine years of chronic pain and all its consequences. It started after surgery. I had tremendous pain when sitting, walking and standing. Lying down was the best posture. Several operations followed, the pain clinic, a neurologist, orthopedist, physical therapy, pelvic therapy, manual therapy, osteopathy, psychic, foot sole reflex, pre-scan, rehabilitation therapy, psychic therapy, nerve infiltrations, medication, and so on. I have traveled all over the country, but all with little result.
After all these years, my hope for improvement was still far off. Our search was slowly coming to an end. Until an anesthesiologist advised me to contact F-act Pelvic Pain Clinic. First, I read everything I could find about the clinic on the Internet.
The telephone consultation with Fetske felt right away and hopeful we left for Enkhuizen a day before the examination. We slept in a hotel nearby, so I didn't have to get in the car on the same day plus the examination as well.
I was listened to carefully for hours, everything was noted and I was thoroughly examined by Fetske and by Branca. Finally people who really listened to me! Together they came to a conclusion and non-binding advice.
With this diagnosis and advice, I went back to my own specialist. I have since had surgery again and this time it seems that this surgery is finally causing some improvement. Without Fetske I would never have been where I am today! I am far from being there yet, but by going to this clinic life is a little happier again.
I can always go to Fetske for advice and then I notice that they continue to think with me. If only I had heard of this clinic earlier, I would have been spared a lot."
December 2017
Ms. M.S.
"Nice to hear the result immediately after the examination"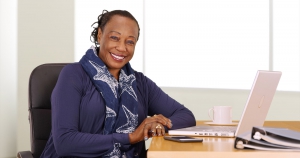 "The intake interview at the F-act Pelvic Pain Clinic was a pleasant experience. I find it very special that the patient and his experience is always the focus. Despite many medical examinations in recent years, I have never been examined so thoroughly before. The anamnesis was very extensive and the complaints were looked at from various angles. This was handled efficiently and it was nice that the result of the examination was communicated immediately afterwards."
August 2017
A. Schrander
"Staggering just that in one afternoon it becomes clear what I have been walking with for more than 10 years."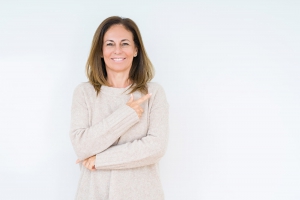 "I am a 57-year-old woman with a rather complex history, the most important and burdensome of which is a bowel problem with radiating razor-sharp tailbone pain.
In 2003, after a long search, I had surgery for a fistula in the last part of the colon. I went into the hospital with this complaint and I came out with another one: lots of cramps and a very sensitive stool pattern. My biggest problem is that after "eating wrong" I get a kind of attack. Then I sometimes have to go to the toilet up to 20 times and after relieving myself several times I get razor-sharp pain in the tailbone area. Over the past few years the symptoms got worse and the pain radiated further and further into the pelvis. I raised the alarm with all the specialists, but I was never really taken seriously. It was always just assumed that it was bowel related, because after all, I had had a major operation. I had to learn to live with it. Even the pelvic floor therapy in regular health care couldn't offer me more than relaxation exercises, without any result in terms of pain. I became desperate because the attacks and pain were ruining my life.
I decided to start looking for a diet that would get my bowel problems under control. After all, "no bowel problems" would mean not going to the bathroom as often and therefore less pain. It was a huge search, but since September 2015 I have been following the FODMAP diet and guidelines and I have peace in my gut. Actually, it is a diet for people with irritable bowel syndrome (BDS), but I am benefiting from it. Slowly, I regained some energy. Therefore, it was perplexing when I still inexplicably developed pain in my tailbone region again. The pain was suddenly there and within 15 minutes the pain was enormous; I was immobile for 2 weeks. I have good contact with my family doctor but she too could not find any cause or explanation. So I searched the Internet again, as I had done so many times before. Now I wasn't looking for bowel problems, but for pelvic floor problems and tailbone pain. I came upon a blog of someone with similar pain and read a reference to F-act Pelvic Pain Clinic. I checked everything out, watched videos on YouTube of the Anderson protocol, read everything and considered everything. After all, it's also a big step and (let's not be childish) also a hefty initial bill that you often don't get reimbursed for. But it felt right and how glad I am that I did it. First I received a questionnaire, followed by a pain consultation. After a whole afternoon of intense talking, very expert examinations and an awful lot of attention and expertise, the cause was above the table.
Just staggering that Fetske Hogen Esch and Branca Smit are able to bring to the surface in one afternoon what I have been struggling with for more than 10 years. So much attention, so much love for the patient and so much enthusiasm for their profession. A treatment plan was made and a self-help program started and we got so many results. Within 3 months I felt like I was back in control of my life. I am now 9 months along and still making progress with my husband. I am no longer lived by my pain and powerlessness and my energy is back. I dare to look forward again. I am very happy and satisfied with the treatment by Fetske and Branca of F-act in Enkhuizen. Their approach would keep so many people out of the disease process. Incomprehensible that this is not yet picked up by the health insurance companies."
October 2016
P. Boudestein
"Nice that the conversation allows space for what pelvic issues do to your sexuality"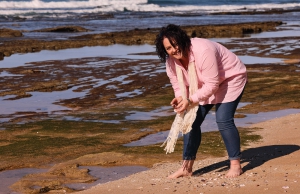 "For 1.5 years I was sent from pillar to post in regular hospitals with excruciating pain between internist, gynecologist, physical therapist, psychologist, pain clinic and plenary team. After that long intensive time, there was still no clear cause, unambiguous treatment or handles or help to deal with the situation. It was therefore "coming home" to Fetske at F-act Pelvic Pain Clinic where there is space to come to your senses, tell your story and surrender into her expert hands. All my various dysfunctional pelvic functions that seemed to be related were examined independently. With precise manual examination, she and her team untangled the history of my pelvic injuries. This brought clarity to cause and effect.
Fetske has very sensitive hands and can discern at a deep level the function of nerves, bone, muscle and connective tissue. During the examination she takes you through the findings. It quickly became clear to me that Fetske has great knowledge and experience in the field of pelvic pain. She is internationally informed about visions and treatments and has critically studied and trained in various methodologies. She has successfully incorporated these into her treatment of the pelvis. She is warm, precise and direct in approaching you as a patient. She makes a multidisciplinary plan on personal ground to address the symptoms and takes careful accountability in her role as a referrer.
Fetske has found causes and with her treatment plan and my own attitude I hope in the long run to break the cycle of pain. Until then, I experience a lot of support in dealing with pain optimally and keeping moving.
What I also like is that there is room in the consultation to talk about what pelvic symptoms do to your sexuality. I am in good hands, the approach to pelvic pain makes sense and I look forward to the future. Carrying pain is hard but when you are seen, supported and someone is nearby with right knowledge and care, it makes it a lot lighter.
Fetske puts you back in your power, also by addressing behaviors that can perpetuate pain. She examines the connection between biological complaints and your own attitude to setbacks and gives you tips for self-management and exercises for greater body awareness. It's very nice to also actively support recovery in a concrete way yourself. I have no idea yet what the residual symptoms remain, but my life is livable again."
August 2016
S.V.
"With clear advice, we searched for a suitable practitioner near me"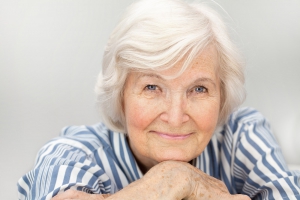 "After years of searching for the cause of my back/pelvic pain, I ended up at F-act Pelvic Pain Clinic on the advice of a pelvic physiotherapist friend. After a warm and personal welcome, my complaints were discussed in detail. For more than four hours I received all the attention. Everything revolved around me and my complaints. You notice that everything is done to find the cause. Nothing is left to chance. Where in previous treatments I got the idea that they did not look beyond the place of the pain, here the rest of the body and mind is also taken into account. After several examinations, the causes of my symptoms were discussed. With clear advice, we searched for a suitable practitioner near me.
I am impressed with the way I was treated and the attention I received. Now I have to work with the advice, but when I have questions I can always fall back on Fetske and her team. Thank you for your expertise!"
January 2016.
Ms. B-K
"The pain was reduced and I was given exercises to do at home."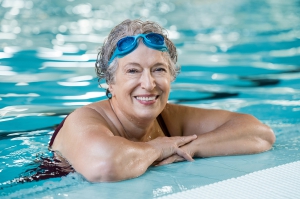 "I am a 71-year-old woman. After a lot of stress in my life, I developed a bladder infection. After 6 cures and a fungal infection, I was referred to the hospital. First to the gynecologist; I did not have a prolapse of the uterus.
This was followed by a consultation with the urologist. He diagnosed cramping of the pelvic floor muscles. He recommended some medication and a visit to the physical therapist. After 17 treatments, the physical therapist sent me to a women's clinic. After 2 consultations, I was told that I needed to be a little firmer. I could ride a bike because "nothing could break. And that while I was in so much pain that I could barely sleep and couldn't sit.
I was at my wit's end after so many hospital visits. I started searching on the Internet. There I found a clinic in Enkhuizen called 'F-act Pelvic Pain Clinic'. There is a physiotherapist there, her name is Fetske Hogen Esch and she helped me tremendously.
I had a 3-hour examination there and was finally able to tell my story. The pain was reduced by her treatment method and I was given exercises and a Tens device to use at home. I feel like a different person again and undertake my activities again.
With many thanks to Fetske and her team."
November 2015
Mr. J
"Because of the exercises, my pelvic floor muscles have really calmed down now."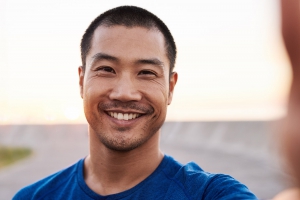 "After having my fissures (tears at the anus) treated by surgeon Grietje Vander Mijnsbrugge, I was referred to F-act Pelvic Pain Clinic. Through various relaxation exercises, there was relief from the pain after several visits. But the pain was not gone; it remained continuous. Eventually we managed to bring this to "pain free," but at the slightest thing the whole thing contracted again and the pain was back for several days. Fetske described it as, "We are just above freezing. For me, this was already a very nice result, but for Fetske it was still not good enough.
I then started working with Youri Rietveld in my neighborhood. He taught me to use my abdominal muscles differently. I mainly used my superficial abdominal muscles, even when exercising, which kept those muscles together with my pelvic floor muscles very tense.
Because of the exercises, my pelvic floor muscles have really calmed down now. Going to the toilet is back to normal and I have really been completely pain free for about 6 weeks now, even with exertion, sports or stress. Yesterday I visited Youri for the last time. If necessary, I can fall back on Fetske's relaxation exercises and/or his abdominal exercises. Hopefully then I will never have to be treated surgically again.
Ladies and gentleman, thank you all immensely for your expertise, patience and most of all your incisive approach. I am a very satisfied EX patient. Thank you!"
Ms. T.G.
"Finally the total picture was looked at"
" For over 20 years I have had abdominal complaints and in recent years I have been getting more and more frequent bladder infections, and for much longer I have had pain in my lower back. I have been to all kinds of specialists and kept getting sent from pillar to post. Each looked at his own field of expertise, there was no one to connect one with the other. I felt lonely and hopeless and an exceptional case. I kept looking for a solution and it came with F-act Pelvic Pain Clinic.
The diagnostic consultation last week with Fetske and Elly was a special experience. The atmosphere in which it happened was absolutely safe and open, I could relax. First the conversation in which I could tell my story, all the frustration of the past years came out. Then the examination: as it were Fetske and Elly 'read' my body, the muscles, their mutual cooperation, all layers were seen. Finally they looked at the complete picture. They found out that my abdominal complaints originated in my lower back and that this can be treated.
An enormous burden fell off me. Partly due to the involvement of these professional ladies and their thinking about my specific situation, I don't feel hopeless anymore. It will take time and energy, but knowing what I have already gives peace of mind and is the beginning of healing. A treatment plan has been set up for me and it seems there is light at the end of the tunnel."
May 2019
Report of a 30 year old male
"I decided to attend the F-active Immersion Clinic to learn the Wise-Anderson protocol."
"I suffered from pelvic pain for about a year. Various physicians, however, had no clue of the real problem.
After doing much research I came across the book 'Headache in my Pelvis' by Dr. Wise. After practicing some of the techniques mentioned in the book, I started feeling better. So I decided to attend the F-Act Pelvic Pain Clinic to learn the protocol. My experience at the clinic was wonderful. Fetske is an outstanding pelvic pain specialist who taught me how to locate and de-activate the trigger points, along with lessons in relaxation. I also learned the techniques of skin rolling and stretching from Branca Smit who also is an excellent pelvic pain specialist. In whole, the three-day clinic is well planned and the fantastic team at the clinic makes you feel comfortable. I would definitely recommend it to anyone suffering from pelvic pain."
Marco, Croatia, 35y, September 2022
I had pelvic pain for more than half a year until I visited F-Act clinic. My condition was severely restricting my life, confused me and made me very anxious. I had trouble walking, was in pain a lot of the time and had other issues. But after the diagnostic consultation in F-Act I understood how to get out of this dreadful state I found myself in. I felt assured I would get better, with the experience and compassion of Fetske and her colleagues on my side. I trust the skills of the F-act team 100%, which is why I went with the treatments as well. In those I learned how to use the right muscles when using my core and learned to relax my pelvic floor. And every session involves a check-up, to see how am I going. I come with questions and leave with more knowledge on how to treat myself. This way I have a battle plan tailored to my specific needs. The pain is gone by now and I can walk, run and exercise. Now I am working on those last steps to full recovery: developing normal endurance and control in my pelvic floor muscles and being able to work out hard again.
Carlos
"I am 95% recovered, ther is no pain anymore, have left the depression treatment and I take no pills anymore. "
I am Carlos, from Spain. Like many others, I have been suffering pelvic pain for a long time, seen a lot of doctors from different specialties, followed all kind of treatments and spending money for nothing. All was ineffective. Certain treatments even aggravated my symptoms.
I had an internal pain mainly focused on my tailbone. It was very incapacitating, leaving me mostly in bed all the time. I also began having prostate problems, it seemed everything was getting worse and nobody could help me. I had to stop working, had no family or social life and ended up with a deep depression.
I was surprised about the total lack of knowledge regarding this dysfunction, couldn't believe this was something happening in the 21st century and this was really scary.
At this point I was desperate, so I did a lot of investigation on my own.
I was lucky enough to find the F-Act Pelvic Pain clinic in Holland. I quickly contacted them and got an appointment for the All in one 3 day program . At that time I was unable to sit on a chair for more than 10 minutes so the trip was hard. The clinic is managed by Fetske who has made up a great team to assist her. The first impression was very good, there is no hurry and Fetske gives you a very familiar treatment, you feel that you are in good hands at last!
During the first day Fetske, after the evaluation, explained me everything about of my disorder, I got the clearest picture and this helped me understand what was necessary to start getting better.
Getting pelvic pain out of your life involves a multidisciplinary treatment and this is what I received at the clinic. Fetske gave me very valuable information and how to apply it in my case. Branca helped me with the physical part, teaching me all the necessary exercises and how to execute them at home. One thing I learnt from Branca: she has a small tattoo in her hand in the form a heart which she uses to remind her to love herself! This is important too.
I attended the program in October 2018. Only 3 months later I was already feeling slightly better. Today (May, 2019) I am 95% recovered, there´s no pain anymore, have already left the depression treatment and taking no pills. It takes time but it is possible, something I never thought could happen. But, to achieve this, you must be constant and work hard, I have followed all what I learnt at the clinic. I´m currently 59 years old but I now do a lot of exercise, eat well, do my relaxation sessions and enjoy life!
Some time ago I was completely lost, the F-act Pelvic Pain Clinic and their team made me find my way again, I will be forever grateful to them, they are fantastic persons and friends now. And Enkhuizen is a beautiful and charming town, well worth the visit.
May 2019
50-year-old woman Ireland
I found the practitioners to be very professional, respectful and knowledgeable in their respective fields. It is obvious the client comes first and they put a lot of effort in to determining a diagnosis with a holistic approach. I am very much looking forward to working on my treatment plan and to gain results.
September, 2022.
Never before had I had such a comprehensive professional interview and examination
Female, 50 years old
About 10 years ago I developed pelvic floor problems. With the help of special therapy and exercises, I got over this quite well after a few months. But after a recent vacation with mountain hiking and long car rides, my symptoms unfortunately returned more violently. At first I was helped on my way by a pelvic floor therapist in my immediate area. I was improving, but with significant relapses. Mentally and physically I had a hard time. I believe in self-reliance, especially since I live on St. Maarten, where that is very important, and in that respect I wanted to get a clear line of action quickly, based on extensive research and the conclusions that followed.
This is how I ended up with Fetske Hogen Esch, the owner of the Pelvic Pain Clinic in Enkhuizen, and her colleague Branca Smit. After completing a very thorough questionnaire, I was given an appointment for an intake interview and further examinations. I went there with tension in body and mind, because these complaints dominated my life and greatly affected my well-being.
However, I came away from there with a sense of relief and confidence. Never before had I had such a comprehensive professional consultation and examination. I felt heard and supported, and saw hope within the challenge of my pelvic problems. There was warm attention and understanding, including the mental side of my situation. And there was cordiality, coupled with a high degree of professionalism. The conclusions were clear and gave me insight, then reflected in a very detailed medical report.
I chose the F-act package to receive further support and feedback, and that has since happened. I do the exercises provided, I consult with Branca and Fetske about what works and what doesn't, and I am also moving forward on my own steam. But what is most important: even though I am not there yet, I see light at the end of the tunnel. What I also find very pleasant is that Fetske has short lines of communication within a circuit of specialists.
I will return to my island soon. I will mainly have to manage by myself again, but I am prepared and know that I can call on Fetske and Branca digitally where necessary. I am therefore very grateful to them for their passionate commitment and involvement, and can recommend anyone who gets stuck in this type of very drastic complaint to go to this wonderful clinic.
Reed Saint, November 2022
Hannah
"To be honest, I didn't have a glimmer of hope in my recovery either."
I was watching a documentary about vaginismus, and then I had some flashbacks about 3 years ago, when I was treated for my vaginismus at your practice.
I remember starting the whole process, through the family doctor, to the gynecologist, to the sexologist and then on to you. The gynecologist said he had never seen such a strong reaction to touch.
To be honest, I didn't have a glimmer of hope in my recovery either. I couldn't imagine ever feeling like a normal woman.
I started with you with lots of different treatments, lots of good and open conversations, muscle training exercises, ultrasounds, electric shocks, needles in my back. It was very overwhelming for me, especially at the age of 18. And it's been a big part of my life then.
I am so so so so grateful to you. I am completely rid of my vaginismus since the end of the treatments. It has never bothered me since then!
And that's a future I could never have imagined in a hundred years ... but because of your wonderful, personal and effective therapies, I now feel like a full-fledged woman, and have been able to put a very unpleasant and difficult part of my life behind me.
I couldn't remember if I had sent this to you 3 years back, but I still think about it sooo often, about how intense those therapies were for me back then. But with Fetske you feel so familiar so quickly, you really are an amazing therapist Fetske! I am so very grateful!
I still wanted to let you know my appreciation. You can hardly imagine how you changed my life, and took away my insecurities. Thank you for everything 🙂
For reasons of privacy, the photos accompanying the testimonials below were chosen at random.